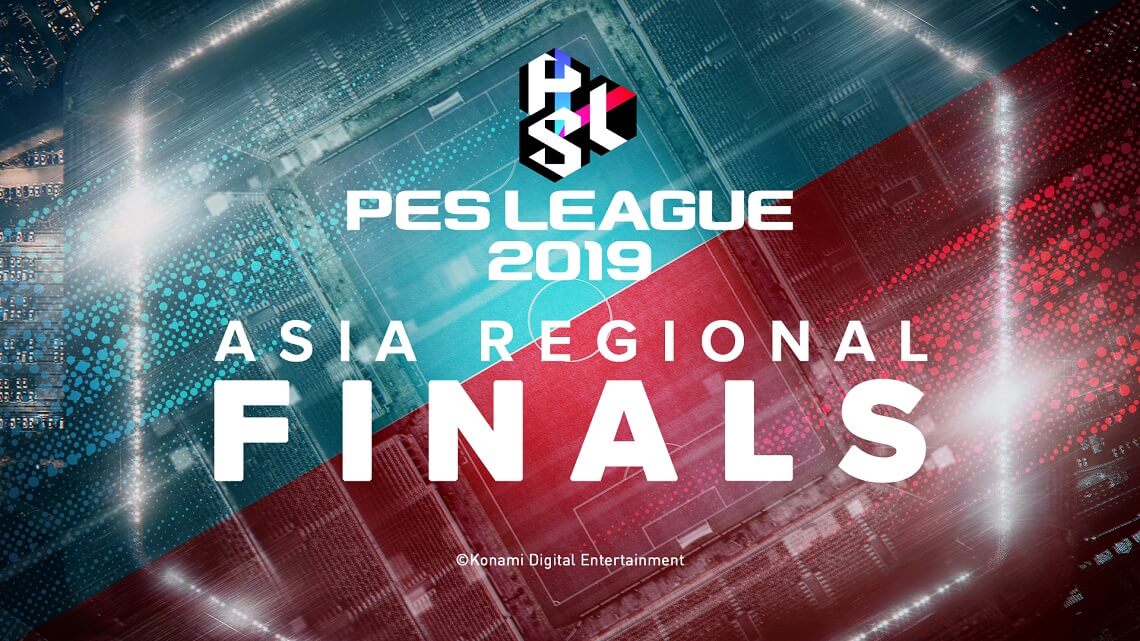 Wrap-Up Report: Asia Regional Finals Season 2
The Asia Regional Finals took place in Tokyo, Japan on the 20th & 21st April. Here's how the action unfolded…
Day 1
Day 1 of the finals kicked off with the 1v1 tournament group stages. 16 of the best Asian PES 2019 players would be going head to head, with the winner, runner-up and two semi finalists all qualifying for the PES League World Finals. The players were split into four groups, with the top two from each progressing to the knockout stages.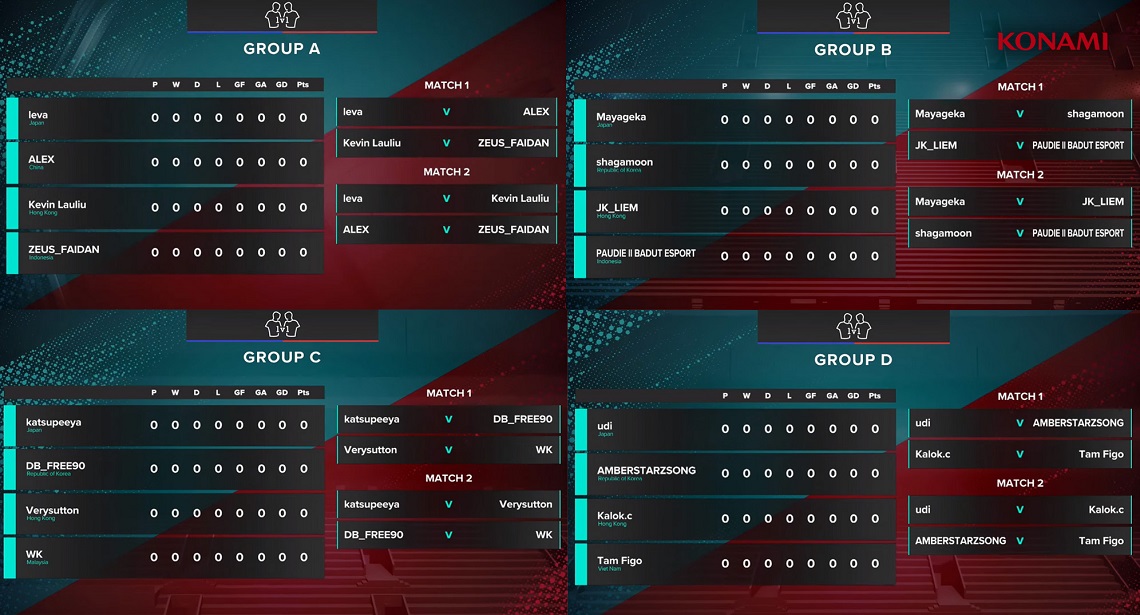 After a tense group stage spanning 24 games, the eight quarter finalists were decided. ZEUS_FAIDAN, PAUDIE II BADUT ESPORT, Verysutton, udi, Mayageka, ALEX, Kalok.c & katsupeeya all progressed to the knockout rounds to be played on Day 2.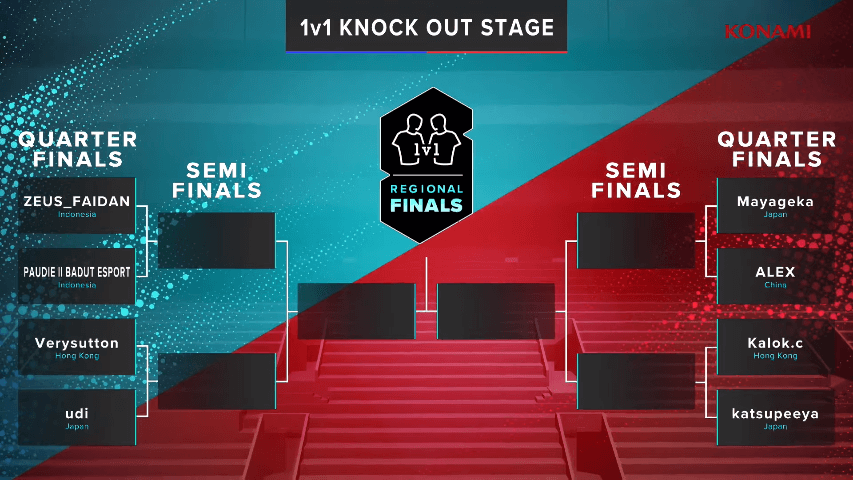 With the 1v1 group stage complete, it was time to move onto the 3v3 Co-Op tournament. Six teams of three battled it out, with the top two progressing into the final and securing their places at the World Finals later this year. It was WANI (Indonesia) and Beginners (Japan) who ultimately came through the group stage to progress – both teams finishing with ten points from their five group matches, setting up a mouthwatering final.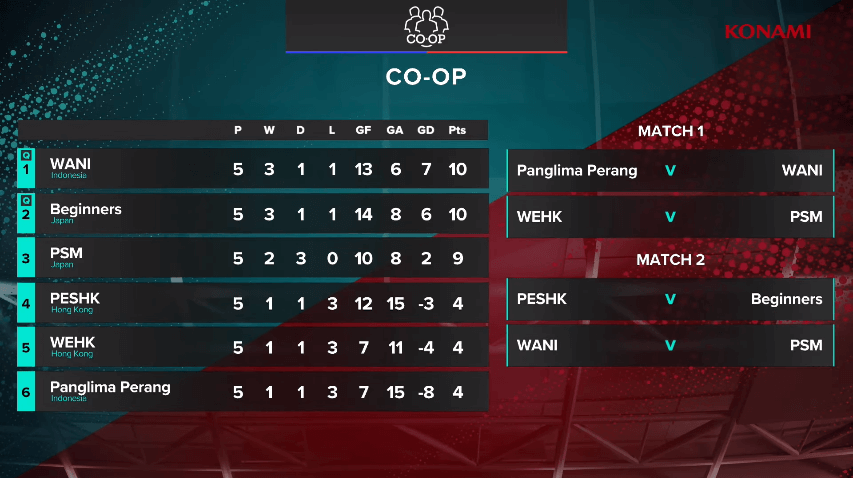 Day 2
The 1v1 Quarter Finals opened the action on Day 2. After four end-to-end matches, all played out LIVE on the main stage, it was ZEUS_FAIDAN (Indonesia), Verysutton (Hong Kong), Mayageka (Japan) and Kalok.c (Hong Kong) who advanced to the semi finals, securing their place at the World Finals in the process.
With the 1v1 Asia World Finalists decided, there was still the matter of the Regional Finals champion to decide. ZEUS_FAIDAN was victorious once again in the first semi final, edging past Verysutton with a 1-0 win. Joining him in the final was Mayageka, who defeated Kalok.c by four goals to one.
Up next was the grand final of the 3v3 Co-Op tournament. WANI and Beginners played out a close match, with WANI (Indonesia) emerging as the victors – and Asian Regional champions – after beating their Japanese opponents 3-2. Despite the disappointment of losing the final, Beginners will be back to compete in the World Finals later this year.
It was then time for the final match of the tournament: the 1v1 final between ZEUS_FAIDAN and Mayageka. It was a close contest with little separating the two players but it was ZEUS_FAIDAN who triumphed, completing the clean sweep having also won the Co-Op final as part of WANI. We'll be seeing both players again at the World Finals, along with semi finalists Verysutton and Kaloc.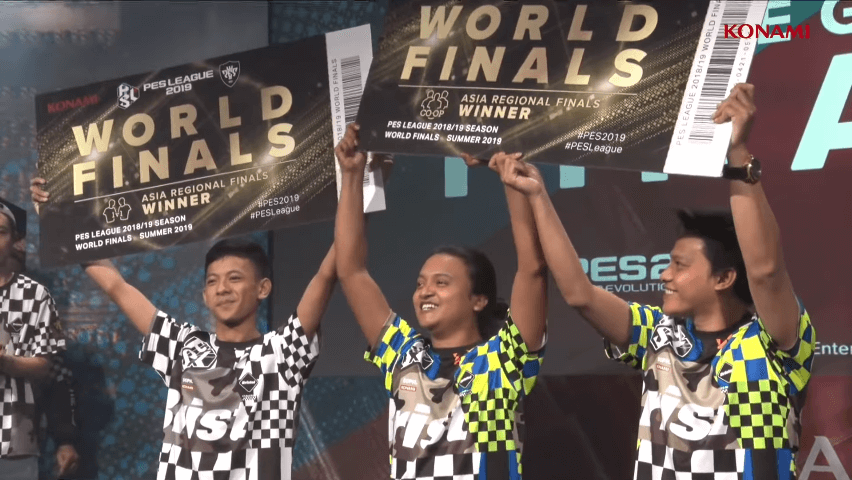 Take a look back at some of the photos from the PES League 2019 Regional Final in the gallery here.
Watch live streamed matches of PES LEAGUE on any of the official channels below:
YouTube (ASIA REGIONAL FINALS):
www.youtube.com/user/KONAMI573ch
Twitch: www.twitch.tv/pesleague
Facebook: www.facebook.com/PES
YouTube: www.youtube.com/user/officialpes