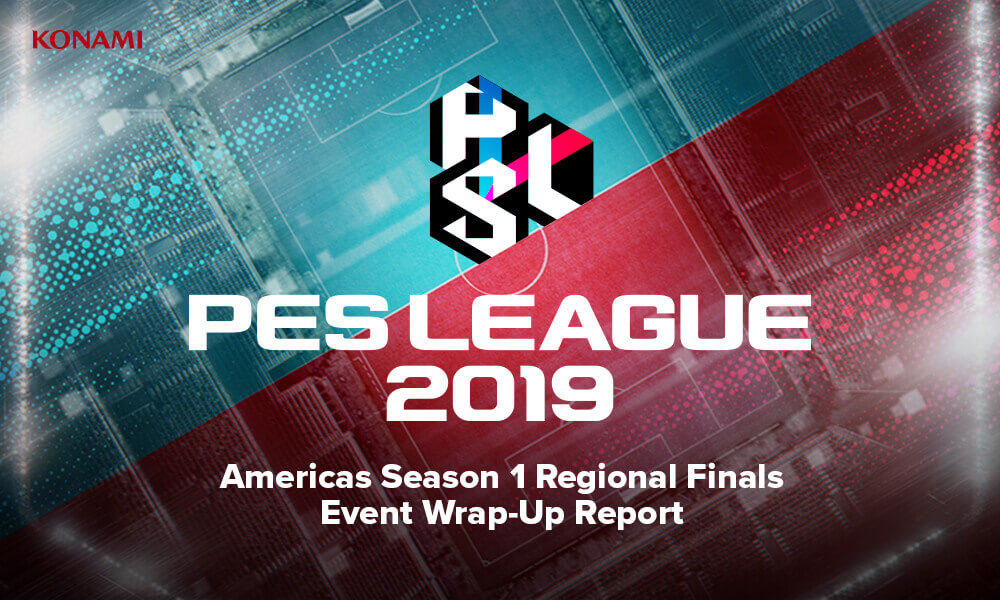 Wrap-Up Report: Americas Season 1 Regional Final
The PES League 2019 Americas Season 1 Regional Finals took place in Buenos Aires, with CO-OP & 1v1 tournaments playing out on Friday 15th and Saturday 16th December respectively. The event saw some of the world's best PES 2019 Pro Players participate for an opportunity to secure places at the PES League 2019 World Finals. Read on to find out how the action unfolded.
Co-Op Tournament
In the Clan CO-OP event, four teams (composed of three players each) participated in a league table system: the top two teams went on to play each other in a Grand Final match to determine the overall winner and book that team's place in the PES League 2019 World Finals. The four teams were Brazilian Storm, eLigaSul Stars, Karmeados Peru and Legends FC.
eLigaSul Stars dominated the group stage with 9 points, whilst Karmeados Peru secured second place with 6 points – it was these two teams that played a head-to-head to determine the Americas Season 1 Regional Final champion.
Ultimately it was eLigaSul Stars – a team comprising of three solid players in Alemao, RalphMonteiroo and team captain Guifera_99 – who stayed determined and saw out a 1-0 victory in the final.
1v1 Tournament
15 players took part in the 1v1 tournament, all striving for a place in the Grand Final; the winner would be crowned the Americas S1 Champion – and both finalists would also book their place in the World Finals next year.
Players were placed into 4 groups in accordance with their previous PES League performances. They then played their group rivals, with the top two players from each proceeding to the knock-outs! These Quarter-Final games/players were as follows:
Henrykinh0 VS DelPierousa83
Bayron0804 VS Jhona_KRA
FMestre12 VS ChupaLuki
Alan_Leal10 VS KalahardYT
Henrykinh0, Jhona_KRA and Alan_Leal10 all won their Quarter-Final games convincingly, whilst FMestre12 had more of a battle on his hands, eventually winning the match 3-2. In the Semi-Finals Henrykinh0 once again dominated, winning his fixture 7-3. FMestre12 had to dig deep once again, but pulled ahead at the end for a 3-2 victory.
The Grand Final was set: Henrykinh0 vs FMestre12. It was a back and forth game, but FMestre12 secured his 3rd 3-2 victory in a row.
As a reward for reaching the final, both players had booked a place into the PES League World Finals, but it was previous World Finalist FMestre12 who secured the title of Americas S1 Regional Finals Champion.
For all the results from both the CO-OP and 1v1 tournaments, click here. Keep up-to-date with season 2 as the action happens via the @pesleague Twitter.