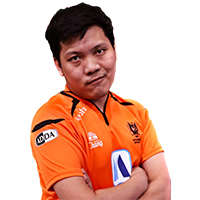 RBMFC_visaSIN
PLAYER NAME: RBMFC_visaSIN
COUNTRY: Thailand
TOURNAMENT: Co-Op
TEAM: Ratchaburi Mitr Phol
Trophy Cabinet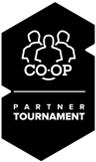 Co-Op Toyota E-League Runner-Up
Player Interview
Q – How did you qualify for the World Finals?
A – We were the runners-up from the Toyota E-League It's a long and really hard league but we get 2nd place at last so we qualified to World Finals.
Q – When qualifying for the World Finals, how do you feel that went? Was there anything you were personally proud of?
A – It's a dream of every PES Player. I dreamt since I was a little boy and I am the 2nd Thai player to get this far
Q – Describe how it felt winning your place to the World Finals.
A – It really can't describe by words! I mean when we got Quota I lose my mind
Q – Is there anything you think you need to improve on?
A – A lot of things but I try to improve it Everyday!
Q – How are you preparing for the World Finals?
A – I always play with really good players In Asia Level but this is a first time I will play with WORLD CLASS Players so we need to make sure that our defence is good enough
Q – What are you expectations going into the World Finals?
A – Not to much. I just want to look match by match . It's really honor to be here and everything else is my bonus now
Q – Is there a player / clan that you are particularly worried about?
A – No one want to play with Ettorito! He is really world class you can see he played super well is Solo and Co-op
But in football everything can happen!
Q – Is there something the other players should know about you? Should they be worried?
A – Don't need to worry about me but do worry about my clan
We are not the best clan in the world but I've promise I will do everything to get a point from YOU!