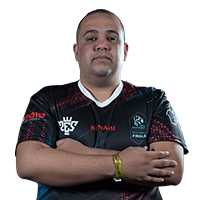 AllissonBlack__
PLAYER NAME: AllissonBlack__
AGE: 31
COUNTRY: Brazil (Rest of Americas)
TOURNAMENT: 1v1
Trophy Cabinet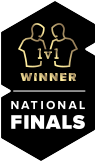 1v1 National Final Season 2 Winner - Rest of Americas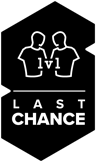 1v1 Last Chance - Americas
Player Interview
Q – How did you qualify for the World Finals?
A – Fui Campeão da PES LEAGUE Last Chance Américas.
Q – When qualifying for the World Finals, how do you feel that went? Was there anything you were personally proud of?
A – Foi excelente, montei uma estratégia para o torneio e consegui executar bem. Fiquei orgulhoso por ter conseguido a última vaga para o Mundial.
Q – Describe how it felt winning your place to the World Finals.
A – Já participei de duas World Finals, 2012 e 2013 (Fui Vice Campeão), mas dessa vez teve um gostinho especial, por ter voltado a jogar há pouco tempo e já ter conseguido classificar novamente.
Q – Is there anything you think you need to improve on?
A – Sempre é preciso melhorar e busco isso a cada dia, mas nada em especial.
Q – How are you preparing for the World Finals?
A – Tenho treinado 6 horas por dia e já tenho a estratégia de torneio montada, espero conseguir desempenhar bem na hora.
Q – What are you expectations going into the World Finals?
A – São as melhores possíveis. Se cheguei até aqui, é pra ganhar.
Q – Is there a player / clan that you are particularly worried about?
A – A World Finals de 2019 será a mais forte da história, atenção com o geral é necessária, mas ninguém em especial tira meu sono.
Q – Is there something the other players should know about you? Should they be worried?
A – Estou pronto para ser o campeão.