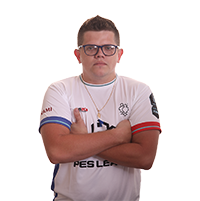 alemao_pesbr
PLAYER NAME: alemao_pesbr
AGE: 25
COUNTRY: Brazil (Rest of Americas)
TOURNAMENT: Co-Op
TEAM: EligaSul Stars
Trophy Cabinet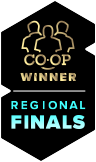 Co-Op Regional Final Season 1 Winner - Rest of Americas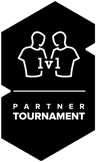 1v1 WESG Runner-Up
Player Interview
Q – How did you qualify for the World Finals?
A – Being vice Champion of WESG, in China
Q – When qualifying for the World Finals, how do you feel that went? Was there anything you were personally proud of?
A – It's a dream becoming reality. I always wanted to play PES LEAGUE Finals, but I didn't achieve the best results. I was personally proud because it was a very special moment for me, because my daughter was born one week after WESG and I received the news from Konami. And this represents a good future for her.
Q – Describe how it felt winning your place to the World Finals.
A – A dream becoming true! But I want more and the next step is to become World Champion. And also after being PESLEAGUE Americas Champion, I wanted to compete 1vs1 too.
Q – Is there anything you think you need to improve on?
A – Yes, I always want to improve more and more, because that's the only way to become a world champion. I think it's important to have more experiences out of Brazil in offline championships to give me more emotional stability.
Q – How are you preparing for the World Finals?
A – I'm training a lot alone and with my team, because I am competing in both the Co-Op and 1v1 competitions.
Q – What are your expectations going into the World Finals?
A – My expectation is to play the best championship of my life, achieve the best results and go as far as possible.
Q – Is there a player / clan that you are particularly worried about?
A – No, I don't fear anyone. I trust in my potential and I know I can beat anyone. But I respect all qualified players, only champions compete in PES LEAGUE Finals.
Q – Is there something the other players should know about you? Should they be worried?
A – They should know that I'm ready to become World Champion in both categories. But I don't think they need to worry.