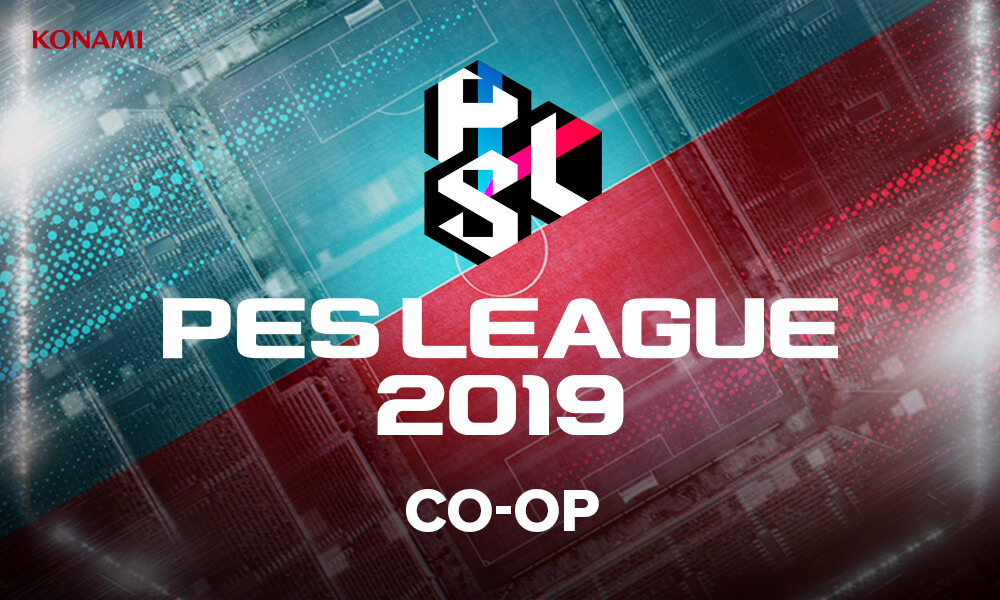 PES League Co-Op Online Championship 2019 Begins
As the 1v1 Online Championship qualifiers comes to a conclusion this weekend, we're ever closer to knowing which players will progress to the 1v1 National Finals. The attention will then shift to the Co-op Online Championship, which will provide an opportunity for the best teams to play in a Season 2 Regional Finals tournament.
So far, two Co-op teams have earned their places in the PES League World Finals from Season 1: Europe's Broken Silence and America's eLiga Sul. Meanwhile, Season 2 will see many more teams from the European, Americas and Asian regions all compete for the remaining World Final places… and it all starts via the Co-op Online Championship commencing January 31st. The full dates are as follows:
Week 1 Online Qualifiers: 31st January & 1st February
Week 1 Online Finals: 2nd & 3rd February
Week 2 Online Qualifiers: 7th & 8th February
Week 2 Online Finals: 9th & 10th February
Week 3 Online Qualifiers: 14th & 15th February
Week 3 Online Finals: 16th & 17th February
Six online championship teams – 4x PS4, 1x XBOX ONE & 1x STEAM – will play in the Regional Finals, with the exception of Asia, where two teams from Season One and Season Two (all PS4) will be selected. Teams playing Co-op games on PES 2019's PES League mode during the above periods will see their results contribute to their Online Championship Co-op ranking. During Online Qualifier periods, participants who earn at least three points in their best three consecutive games can then progress into that week's Online Finals. In these Online Finals, players will be ranked based on their best 15 consecutive match scores.
With places at a Season 2 Regional Final – and ultimately the World Finals – at stake, there's a lot to play for in the coming weeks for Co-op players. For all the latest information on Season 2, make sure you're following PES League on Twitter!